Dear Kepler's Supporters,
Kepler's and MovieCrazy partner to provide Kepler's members movie rental-by-mail service at the best value. MovieCrazy works with mom-and-pop video shops across the nation to provide:
Movie rental-by-mail convenience
Wide collection of rare, classics, and new DVD releases
Great value service tailored to meet your needs
You can get rental-by-mail and Kepler's membership for less than what you would pay other big national chains! Read the recent Almanac Write Up, movie buffs rave about one MovieCrazy's store partner, and our Top Picks.
Kepler's supporters receive
Simply create your MovieCrazy account, then select the rental plan of your choice. If you need help, just contact MovieCrazy or call 650-813-1900. You will get a response within 24 hours.
Thank you and let's take advantage of MovieCrazy exclusive offers, and support our independent video stores.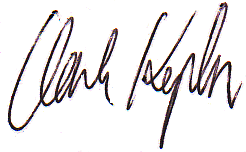 Clark Kepler
President, CEO and Chairman
Kepler's Books Magazines
1010 El Camino Real
Menlo Park, CA 94025